Rydon
RYDON Carbonium / ImpactX Photochromic 2 Laser Red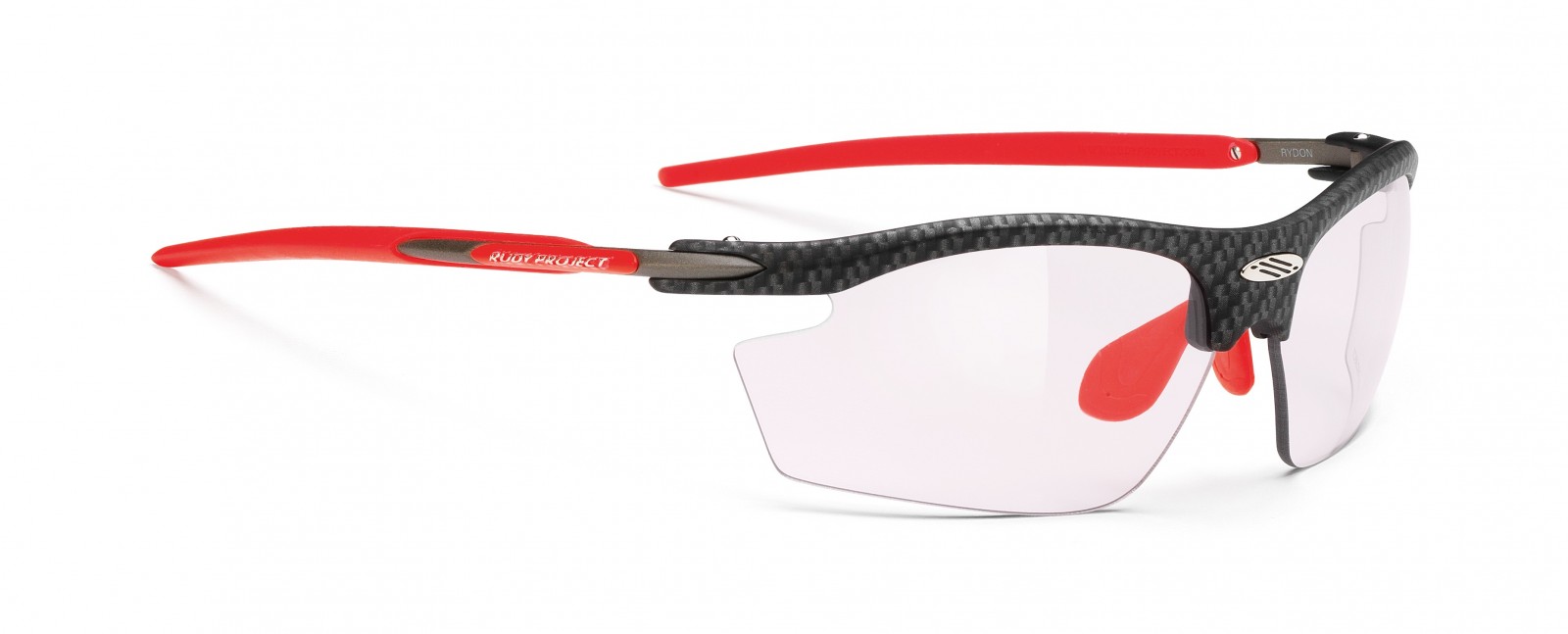 RYDON Carbonium / ImpactX Photochromic 2 Laser Red
Unifying seamlessly advanced technology with materials science, Rydon combines ergonomic features with advanced materials to create a super-lightweight, versatile and powerful product.
The temples of these multi-sport sunglasses are made with Kynetium, a revolutionary aerospatial aluminum which combines magnesium, silicon and titanium to create sunglasses that are incredibly lightweight (magnesium), durable (titanium) and flexible (silicon).
The temples and the Ergo IV ergonomic nose pad are adjustable to give a stable and comfortable fit on the face. In addition, the Grilamid® frames make Rydon flexible, safe and durable. The Safety Project system integrated in the sunglasses means that there are no sharp corners on the hinges of the temples to prevent serious injuries to the face in case of bumps and falls.
Moreover, the innovative system for the interchangeability of the Quick Change lenses allows Rydon to be quickly fitted with lenses best suited to specific conditions of brightness for exceptional visual performance.
Rydon can be equipped with static Rp Optics lenses which provide perfect visibility for any particular weather condition or with the extraordinary unbreakable and photochromic ImpactX2 lenses which change color according to different light conditions.
Rydon can adopt the most advanced Rudy Project optical solutions designed for those suffering from visual defects, from the Optical Dock, Optical Insert and Direct Clips to Hi Index +1.6 corrective lenses, to revolutionary monofocal lenses and progressive photochromic ImpactRx lenses.
Rydon is the winning choice of the world's best athletes who want sports eyewear technology that is extremely reliable and secure and effective in all situations.
RYDON Rydon is the legendary multi-purpose Rudy Project sport eyewear available in many configurations for sun protection or sight correction.
Momentálne vypredané