Profil spoločnosti Rudy Project
Rudy Project is a worldwide developer, manufacture, and distributor of performance sunglasses, helmets, googles, and prescription solutions of the highest technical level. They exhibit the finest expression of high-quality excellence, cutting-edge technology, and revolutionary design.
Founded in Treviso, Italy in 1985, Rudy Project has been a global leader in the field of sports eyewear for over 30 years. By selling products in more than 60 countries worldwide, the company has re-affirmed its international vocation with its second generation of entrepreneurs, Cristiano and Simone Barbazza.
Relentless research for innovative materials, utmost care to details, and an innate passion for sports allows Rudy Project to elevate athletes' performances with the most technologically advanced gear on the market. Legends of cycling, motorsports, triathlon, and many other disciplines represent Rudy Project as they wear the brand's helmets and sunglasses in training and competition across the globe. By using athlete feedback, Rudy Project has developed unique products with the latest designs, aerodynamics, and technology.
TOTAL COMFORT
All of our sunglasses are designed to offer unparalleled comfort and a perfect fit. Designed by bio-metric engineers, tested by professional athletes, most of our products incorporate phenomenal comfort solutions, complete adjustability and full customization.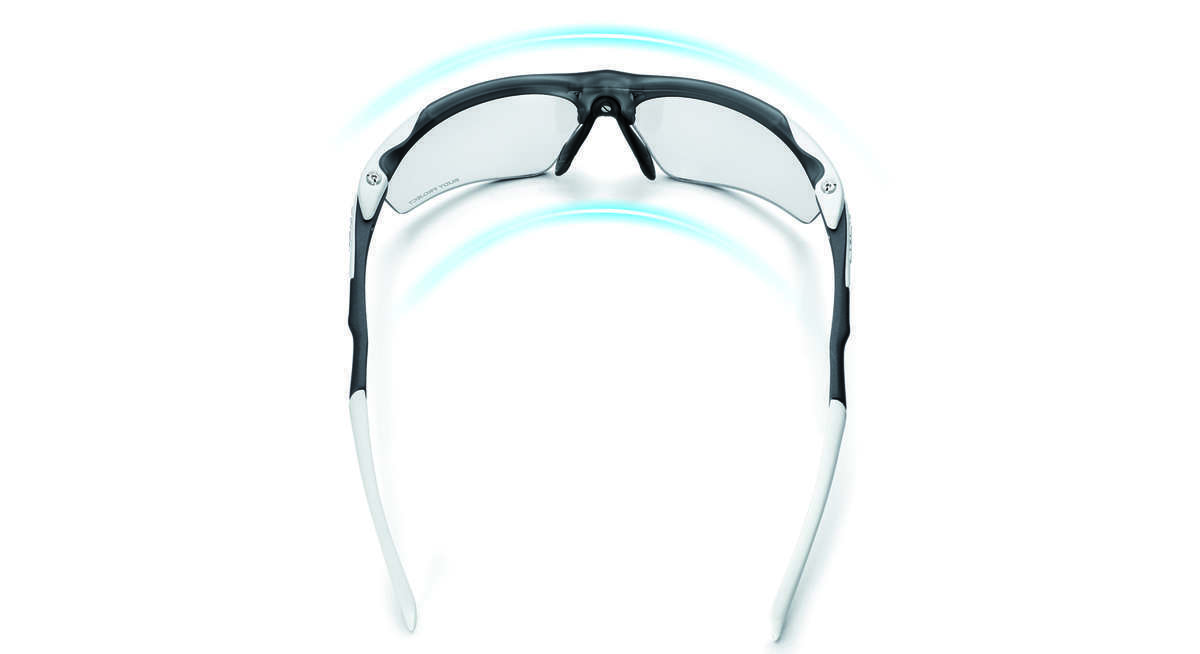 360° FULLY ADJUSTABLE
The 360° fully adjustable tips can be adapted in any direction by applying light pressure and thanks to our innovative system-the T-Lock - they can be replaced or changed to create a completely customized fit and perfect grip. Adjustable nosepieces provide outstanding comfort and offer an exceptional fit for any shape of face: the Ergonose System which can also be used to adjust the glasses' height and their distance from the face to help prevent fogging.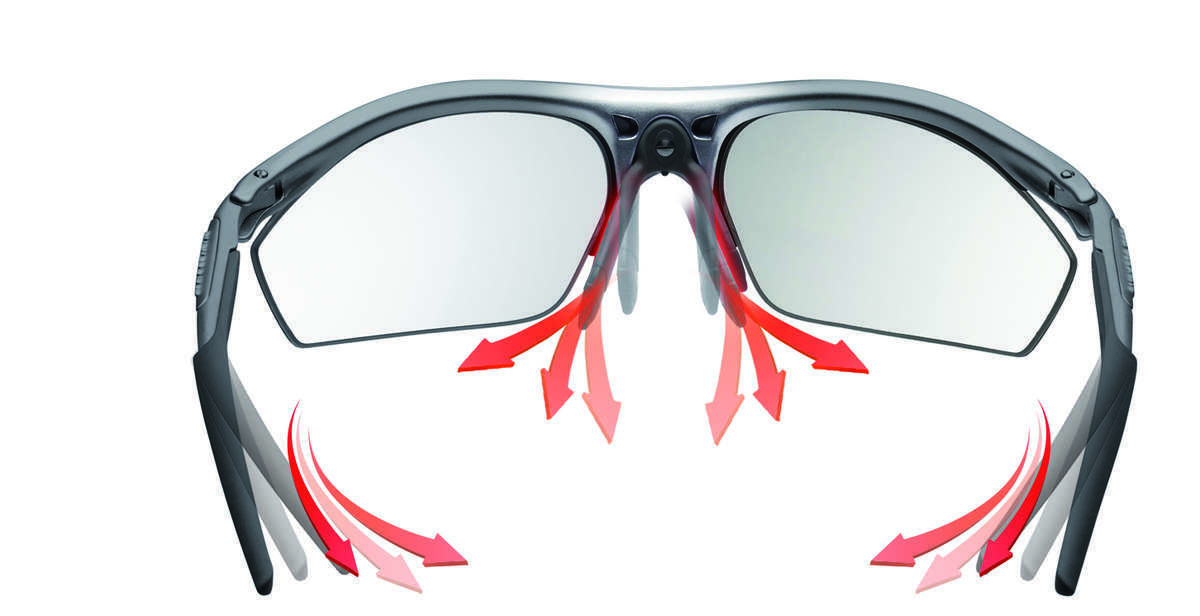 INTEGRATED AIR CONDITIONING
No more misting fog, but a totally clear and bright vision. Special air channels on the inside of each channels on the inside of each temple allow airflow to reduce thermal shock ensuring perfect vision and comfortable ventilation.
QUICK CHANGE INTERCHANGEABLE LENS SYSTEM
The system of interchangeable lenses called Quick change allows you to easily and swiftly change out lenses to manage any light condition for maximum visual comfort. Rudy offers superior optical solutions for weather and light management.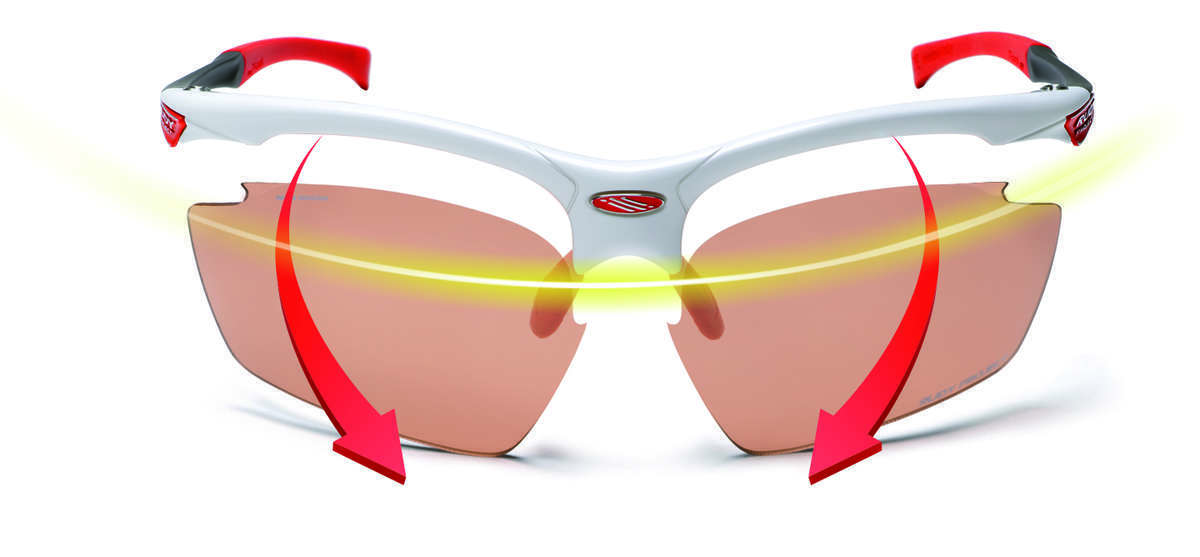 VENT CONTROLLER
No more fog, crystal clear vision: our patented Vent Controller is a simple yet practical innovation allowing air flow control coming from the lens intake to reduce thermal shock to prevent fogging, ensure perfect vision and comfortable ventilation. It can be locked easily, closing airflows in a snap.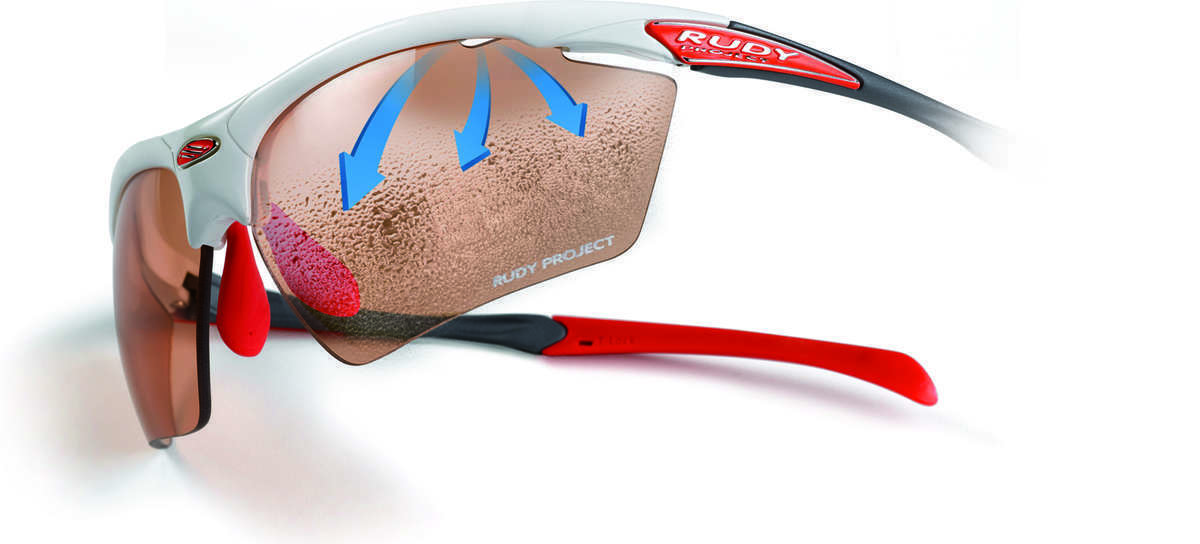 Prihláste sa na odber
A ZÍSKAJ PREHĽAD O AKTUÁLNYCH NOVINKÁCH A AKCIÁCH OD RUDY PROJECT